Let #1P Enhance Your Web Presence!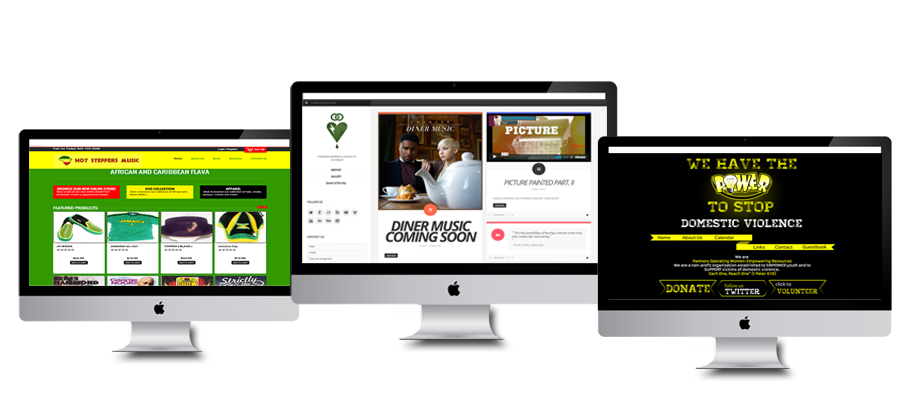 In our digital world, it is a necessity to have a web presence whether you are promoting, informing or selling. There are many solutions available that will allow you to build your own website, but you will receive more than just a website when you work with Number 1 Productions. We bring industry knowledge and standards as well as added value to you and your brand by offering solutions and strategy for your goals.
Are you a small business in need of a website? Are you a blogger? Artist? We can also build you a website or landing page for an upcoming event. If you would like to have a unique space on the Web to call your own, we can help you reach that goal.
We can design it, host it, maintain it, support it and teach you how to manage your content easily. If you need a website for your business, organization, product, event or for your personal hobby, we can get you up and running.
Before we start designing, developing or presenting a website, we have to understand your goals, direction and purpose. Our goal is to not only bring your visions to life, but to have your website function as a marketing platform that will add value to your business. We can sit with you and whiteboard ideas around creating the layout for your new website or redesigning or auditing your existing website. We can also create graphics and serve as an administrator for your website and it's dynamic content.
Our Web Solution Services Include:
- Whiteboard Strategy Session
- Website wireframe mockup & review
- Development Site for testing (Advanced)
- Analytics (Quarterly Site Statistic reports) (Advanced)
- SEO friendly
- Social Media Integration
- Email Capture (Generate Leads)
- Blog platform setup
- Web admin How-to Manual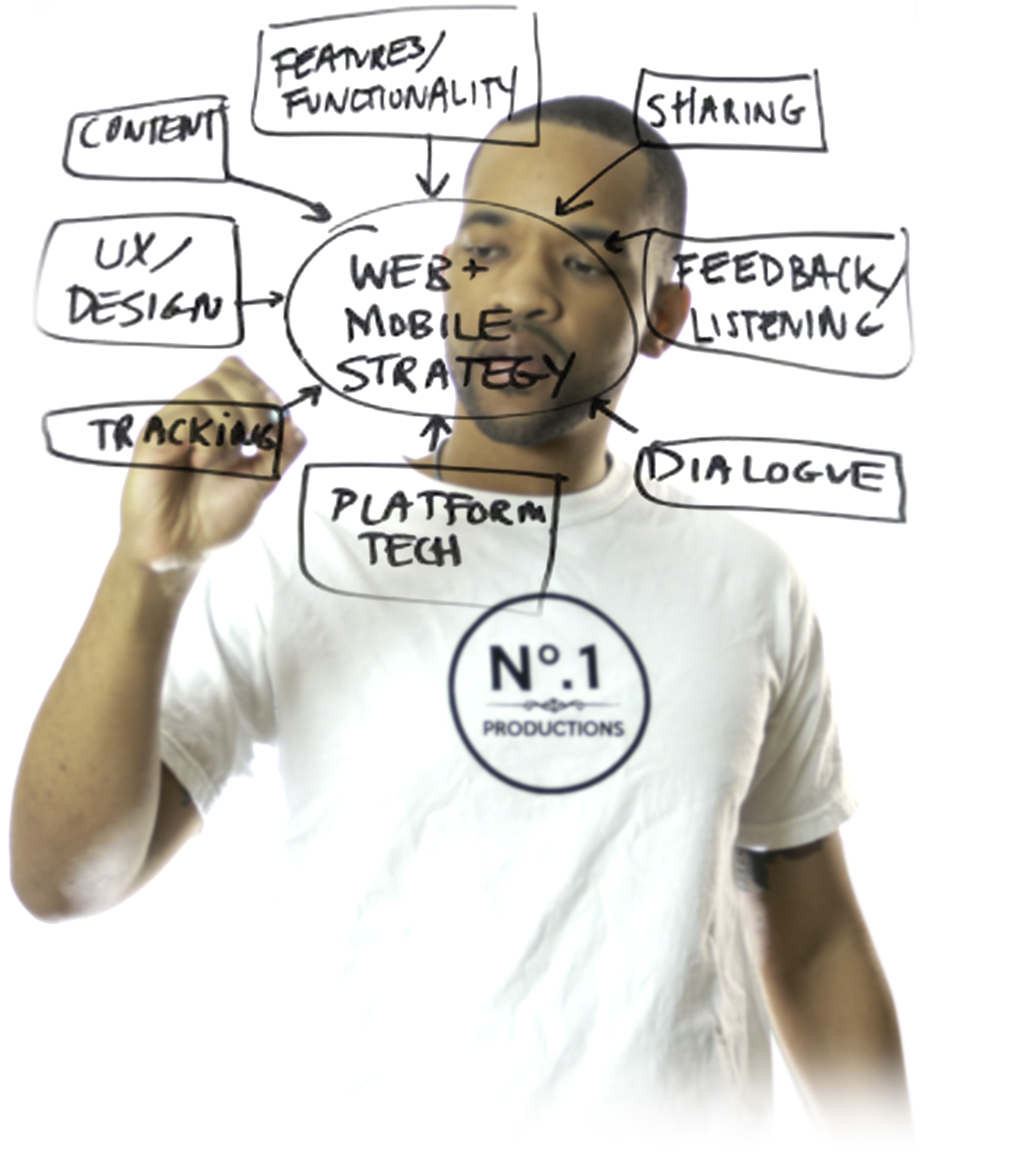 Starting at
---
*not including Hosting, Support, Maintenance
---
---
Do you have a website that needs a makeover? We can sit with you and talk about your previous design and direction of your website. We can then scope out the plan to enhance your web presence so that it continues to bring value to your business.

Fill out the form below to contact us about the details about your thoughts of a website redesign.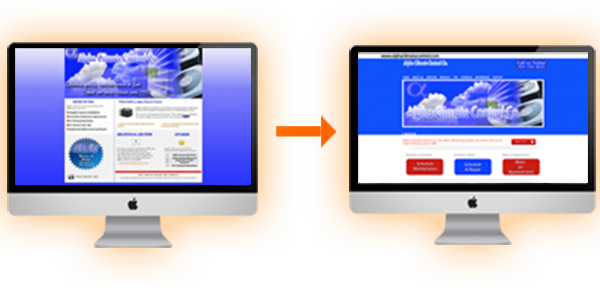 ---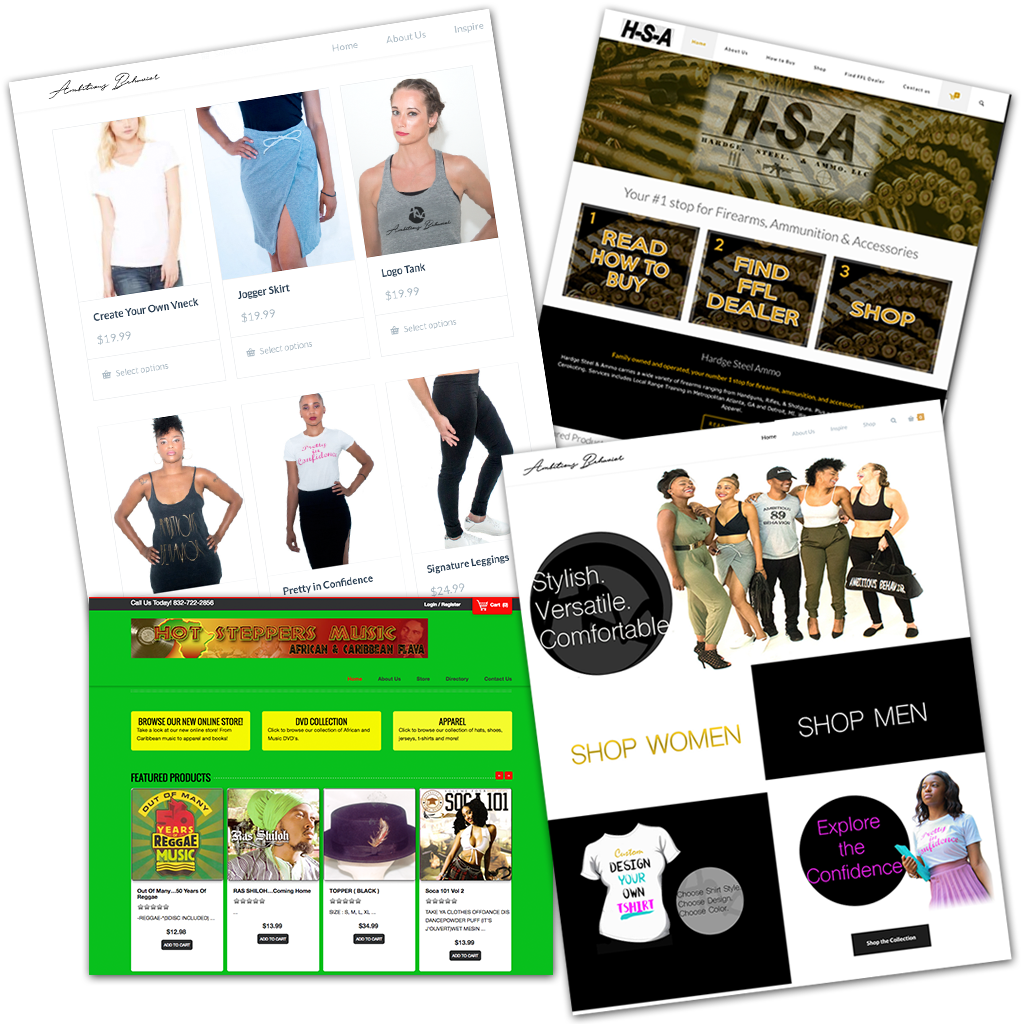 The purpose of a having a website is for it to enhance your business by providing exposure, presenting information about your product or service, and ultimately to convert the your visitor to a customer or client. The purpose of an eCommerce website is primarily to sell.

With our eCommerce solutions, we not only design your website, we focus on strategy and usability so that your visitors are able to navigate through the website in a way in which the use can be informed, guided and converted into a shopper by making the buying process simple and easy.

Fill out the form below and let us know your eCommerce needs and we will consult with you for the perfect solution.
Hosting, Maintenance and Support
We can host your newly created website, or we can move your files from your existing hosting platform so that we can manage and support your website and files. Ask us about our website hosting pricing and options.
With our yearly maintenance service, we make sure that your website is up and running at all times. This includes monitoring, malware scans, periodic backups and server updates. The maintenance agreement is included for the first year when you agree to have Number 1 Productions design and host your website.
We also offer support for your website. The support service covers any layout changes and content updates that you would like to make to your website. We also can provide monthly support for your website and any special modules or features that may need attention or support from your audience. Ask us about our different levels of website support.